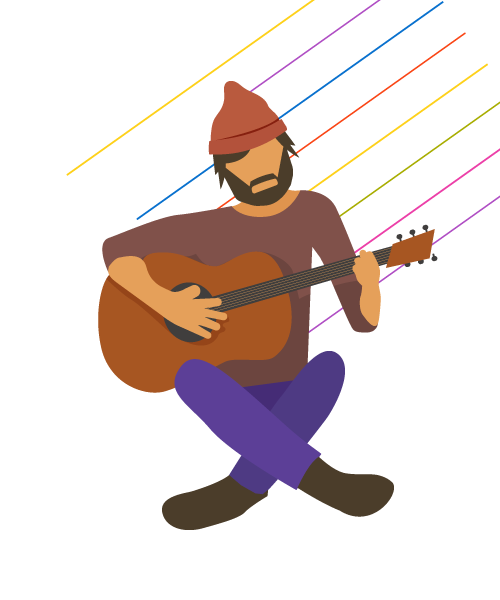 DIGITAL SIGNAGE GUIDELINES
We have 20 digital screens located throughout the Student Union that rotate advertisements 24-7. Advertise on our digital screens to catch the eye of the approximately 14,000 people who access the Student Union each day. Advertising opportunities are available to campus departments, student organizations, businesses, and individuals.
Note to Registered Student Organizations: RSOs are allowed up to 5 advertisements per calendar year. For general advertisements, we'll run your ad for a total of 2 weeks (10 business days). If you're promoting an event, we recommend that you send the ad to us at least 3 weeks in advance so we can ensure that your ad is up and running for 2 full weeks prior to your event.
DIGITAL SIGNAGE PRICING
Companies or Non-Campus Groups: Weekly: $200 | Semesterly: $1,600 | Annually: $3,000
Campus Departments & Non-Registered Student Organizations: Weekly: $100 | Semesterly: $1,200 | Annually: $2,000
Registered Student Organizations: Free for 10 business days (5 ads/school year)
MEDIUM MONITORS SPECIFICATIONS
Vertical ("portrait")– 768px (W) x 1280px (H)
LARGE MONITORS SPECIFICATIONS
Vertical ("portrait")– 1080px (W) x 1920 (H)
RESOLUTION
72 dpi
ACCEPTABLE FILE FORMATS
JPEG IMAGE (*jpg)
JPEG IMAGE (*jpg)
PNG Image (*.png)
Adobe Illustrator CCS Artwork (*.ai) (recommended)
Adobe Photoshop CCS Image (*.psd) (recommended unflatten)
---
THINGS TO CONSIDER

• No fonts smaller than 14px

• For best results all images must have a 1" margins (dead space)

• Keep all text/ logos inside safe margins (to ensure important information is not cut off)

• Avoid using blurry or pixelated images

• Images must be saved as a jpg or png file at 72 dpi

• Save each file name by department and dimension size. Example. Filename: Creativelab.1080×1920(V).jpg
*Remember your design must meet image dimensions, size, resolution and file format.
If your advertisement is not formatted correctly, we won't run the ad, so please ensure that you follow the design guidelines!
---
SUBMISSION DETAILS:
Email files to creativelab@berkeley.edu
*Email confirmation of booked space prior to submitting artwork to creativelab@berkeley.edu.

*Are you using the UC Berkeley logo or name in your design? Does your student org logo contain any portion of the UC Berkeley logo or name? Review usage guidelines for UC Berkeley Logo and Name here.
DOWNLOAD TEMPLATES HERE:
DOWNLOAD INSTRUCTIONS: 1. Click on image (PC – Option click). 3.Click Save As. 4. Save to desktop or folder.
Illustrator