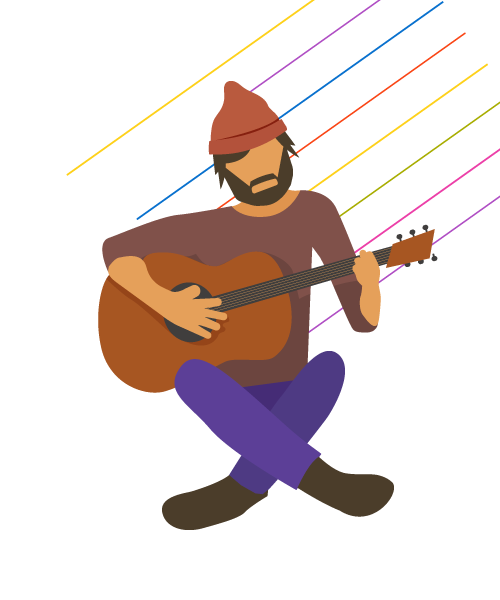 DIGITAL SIGNAGE GUIDELINES
Advertise on our digital screens to catch the eye of the approximately 14,000 people who access the Student Union each day. We have 20 digital screens located throughout the Student Union that rotate advertisements 24-7. Advertising opportunities are available to campus departments, student organizations, businesses, and individuals.
SUBMISSIONS
RSO Submit 10 days before ad is to go live.
Businesses: 14 day submission before ad is to go live.
ADS
Standard ad run is 7 seconds for a still image.
We accept videos without sound, Max run time is 15 seconds.
MONITORS SPECIFICATIONS
Vertical ("portrait") – 1080px (W) x 1920 (H)
RESOLUTION
72 dpi
ACCEPTABLE FILE FORMATS
JPEG IMAGE (*jpg)
JPEG IMAGE (*jpg)
PNG Image (*.png)
Adobe Illustrator CCS Artwork (*.ai) (recommended)
Adobe Photoshop CCS Image (*.psd) (recommended unflatten)
---
THINGS TO CONSIDER
• Quality over quantity. Focus on main points (title, date, time, location). Remember your ad will run for only 10secs.  More text means there is a high chance the information will not be read before the next ad is run.

• No fonts smaller than 14px.

• For best results all images must have a 1" margins (dead space).

• Keep all text/ logos inside safe margins (to ensure important information is not cut off).

• Avoid using blurry or pixelated images.

• Images must be saved as a jpg or png file at 72 dpi.

• Save each file name by department and dimension size. Example. Filename: Creativelab.1080×1920(V).jpg
• Video format: mp4 accepted.

*Remember your design must meet image dimensions, size, resolution and file format. (No Instagram post sizes)
If your advertisement is not formatted correctly, we won't run the ad, so please ensure that you follow the design guidelines!
• Provide written copy.
SUBMISSION DETAILS:
Submit files through our form below along with a doc* file or Google doc* of written language.
*Email confirmation of booked space prior to submitting artwork to creativelab@berkeley.edu
For any issues with the monitor display, please email creativelabmonitors@berkeley.edu
*Are you using the UC Berkeley logo or name in your design? Does your student org logo contain any portion of the UC Berkeley logo or name? Review usage guidelines for UC Berkeley Logo and Name here.
DOWNLOAD TEMPLATES BELOW:
DOWNLOAD INSTRUCTIONS: 1. Click on image (PC – Option click). 3.Click Save As. 4. Save to desktop or folder.
Illustrator